CONTACT
Due to COVID19 now in the area
and it being too cold to work outside, as we have been doing to continue this service,
the service is temporarily suspended until
mid March.
I am available to my clients for
telephone consultations and
I am still providing medication and food.
DURING THE DAY MONDAY TO FRIDAY (8am-5pm)
(Saturday morning is pre-arranged appointments only )
613 475 2880
please listen to message carefully
THE SCHEDULED APPOINTMENT
ALL APPOINTMENTS ARE GIVEN AS AN ESTIMATED TIME OF ARRIVAL (E.T.A.) WITHIN AN HOUR RANGE.
I cannot control the length of time the previous appointment will take, but please bear in mind that once I arrive at your home, I will also take the time required to give your pet the time and attention required.
(IF CIRCUMSTANCES CHANGE FOR YOU, PLEASE SEND ME A MESSAGE BY THE PAGING SYSTEM
BEFORE
I ARRIVE, AND THERE WILL BE NO CHARGE TO YOU)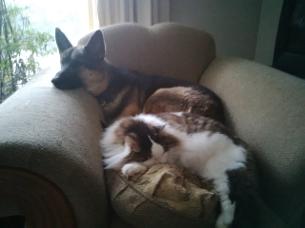 FEES: All fees are very similar to those of a hospital/clinic.
Additional fees are for the service of the Housecall & a mileage fee
___________________________________________________________________
The hospital that I use and many other hospitals in the area are referring clients to the local after-hour emergency hospitals, listed below.
AFTER HOURS
IF YOU ARE CALLING BETWEEN 5 PM AND 7:30 AM OR ON THE WEEK END, PLEASE CALL:
KAWARTHA VETERINARY EMERGENCY CLINIC
1840 Lansdowne St W PETERBOROUGH
705 741 5832
OR
Pet Hospital of Prince Edward & Hastings County
5529 Hwy 62 South (ROSSMORE) behind the Petro Can
Prince Edward County, K8N 4Z7
613 968 9956
OR
for serious life-threatening situations
Toronto Veterinary Emergency Hospital
21 Rolark Drive
Toronto (Scarborough), M1R 3B1
1 416 247 8387
_______________________________________________________
AT-HOME EUTHANASIA ON WEEK-ENDS
TEMPORARILY CANCELLED DUE TO CoVID19
IS AVAILABLE OCCASIONALLY.
MY PHONE MESSAGE WILL INDICATE THIS
AND THE HOURS THAT MESSAGES WILL BE CHECKED.
AFTER HOUR EMERGENCY FEES WILL APPLY